Thanks
There are many individuals and companys that I owe a debt of gratitude to. Some are listed here, others are very personal, (but they know who they are). All are very special to me.


Family
With Mum and Dad both working and the casual education system of the time, the consequential lack of supervision m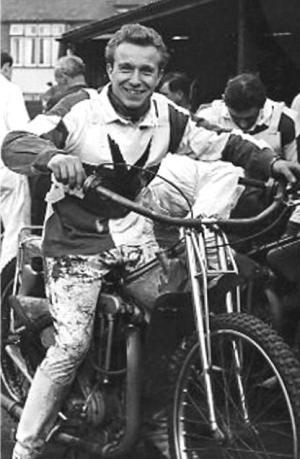 eant I could do pretty much whatever I wanted from about ten years old. Luckily I didn't succumb too much to peer pressure; instead of getting tattooed, smoking and otherwise finding less useful skills for my future I was lucky to be able to spend most of my time on a bike, both the pedalled and motorised versions! Living in Ashingdon, near Rochford, in Essex I had access to plenty of fantastic trails - none of which were legal or recognised. I also had the influence of my Mum's younger brother. Uncle Alan gave his time and took me to all the speedway tracks he raced on. It was educational to say the least ;-) Thanks Al. RIP

Racing
Sponsorship is a critical requirement for any sport, for motorsport it is life-blood. But when it is linked with outstanding people the relationship is a dream.

J W Car Radio, (now long gone). I have happy memories of Jeff Webber's hospitality and help down City Road in Cardiff. Jeff was my first 'sponsor'. Only he knows why... because I used to race against him! But his zest for life and the people he introduced me to were early inspirations. 

Len Manchester Motorcycles, Arnold Fletcher originally came to the rescue when I couldn't fathom a TZ350 Yamaha that I purchased in 1977 and needed help with. After a long visit to the shop in Melton Mowbray, and an even longer discussion, (some of it about bikes), we unwittingly formed a friendship that endures today.  

SDC Builders, (originally Survey Design & Construction of Bedford). Owners David Ledsom and Bob Reynolds were magnificent on every front... financial, professional, personal and, most definately, social! What a team.

Another gem in the murky pool of patronage is EBC Brakes. Based in Northampton, UK, owner Andy Freeman has made a multi million pound business from zero. EBC now have bases all over the world.  


Particular thanks must also go to two of my long suffering race mechanics Graham Bell and Dave Arch. Both had a knack of dealing with difficult motorcycles and an even more difficult rider!


Broadcasting
Just like any sport there is usually a great team behind the man or woman grabbing the glory, and that is never more pronounced than in television.

And they don't get any better than the teams of television production staff who have had [probably] a much milder version of KH to work with than those teams in my race days.

But without hesitation the two men I personally owe a debt of gratitude to are, Chris Carter (journalist  and broadcaster) for offering me the first opportunity to work alongside him in the commentary box on ITV, and the mercurial Martin Turner (senior producer, Sky Sports) for knocking the edges off a raw and awkward fledgling presenter.


Fans
There's absolutely no doubt about it   -  bike fans are special.....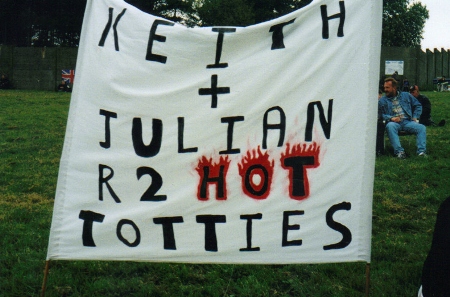 I can honestly say that you have always been much appreciated.

Thanks for your support.
KH